*Result may differ depending on customer's skin type and texture.
Derma water-shine injection

Derma water-shine Injection is an anti-aging program. Multi-Meso Injector directly puts hyaluronic acid into 1 mm deth of dermal layer, and helps to keep bright skin moist and elasticity.

Elastic skin with improving sagging and wrinkles

By blocking skin aging and wrinkle producing, we will complete the shiny skin with moisture from the deep of the skin.

✓

Short operation time

With short operation time and simple procedure compared to general treatment, you can have this treatment any time you want.

✓ Fast recovery

The procedure does not leave marks on your face, so you can return to the daily life within 1-3 hours.

✓ Natural Look

It is a scar free procedure and the result of the treatment is natural and lasts for 3 months.

✓ No adverse effects!

There are no side effects of common laser procedures such as pigments or slight burns.

Call us for a

free

consultation:

+852.2808 0899
Powered by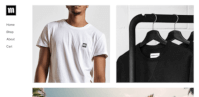 Create your own unique website with customizable templates.