*Result may differ depending on customer's skin type and texture.
What is the

CO2 Laser?

The CO2 laser treatment uses laser light with a 10,600nm wavelength, which is in the mid-infrared region of the electromagnetic spectrum, and which is invisible to the human eye. Energy from CO2 laser light is readily absorbed by water in the tissues, and since soft tissue is comprised primarily of water, CO2 laser energy can be used effectively for the eversion, incision, ablation, vaporization, and augmentation of soft tissues.

Indications for treatment for CO2 Laser Treatment

The CO2 laser can be used for ablation, vaporization, incision, and coagulation of soft tissues for the following skin lesions:

keratoses (ex: seborrheic keratosis)
Lentigenes and Moles
Small skin tumors
Milia
Skin tags
Syringoma
Sebaceous gland hyperplasia
Xanthelasma
Powered by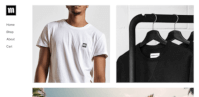 Create your own unique website with customizable templates.